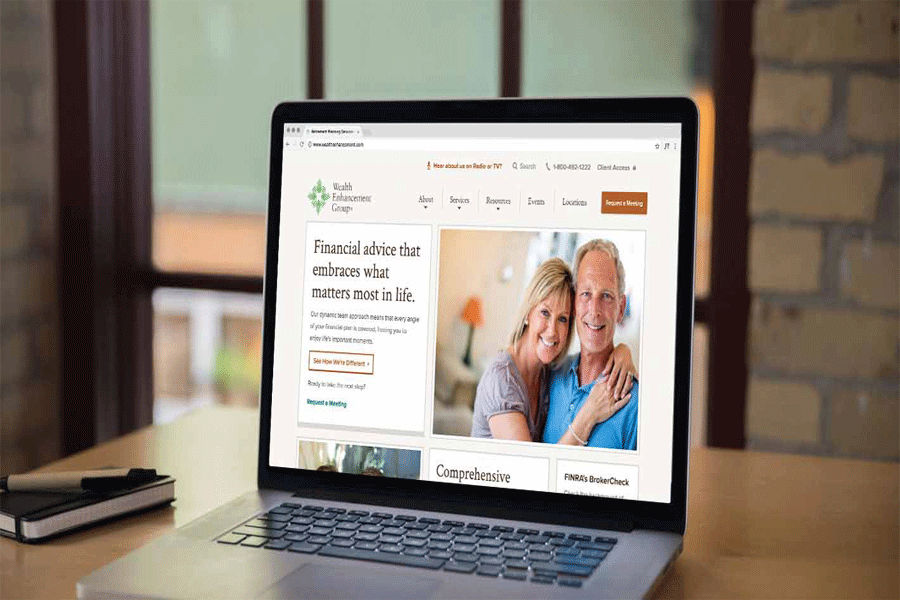 Every couple of years you need to update your website to ensure it has a fresh, modern look and makes use of the latest developments in web design. A website which looks out of date can damage your credibility and ultimately cost you clients. Before you can begin a redesign however you need to start planning what you want out of your updated website and what you want the finished product to look like. Below I have written out a 3 step process which will help you prepare for your redesign and ultimately give you the website you want.
Step 1: Work out how your redesign is going to build trust between yourself and your audience.
Any website relaunch must focus on how it is going to make your audience trust your brand. There are two real ways you can build trust on your website and I discuss them both below.
The first thing you need to do if you want your website to be considered credible and trustworthy is to continually up-date it with original, high quality content. This is because clients read your websites content to determine if they want to do business with you.
Original content helps clients find you in the first place and establishes you as a leader in your chosen industry. You don't just want your visitors to see you just as a website which sells something, you want your visitors to trust your website as an authority. The content can't simply be released all at once either, it needs be released organically every few days for the whole year.
The other way you can build trust with your customers is to have an active social media presence. Customers now expect a certain amount of engagement and interactivity before they will be prepared to hand over their money. By communicating with customers via sites like Twitter, Facebook and Instagram you give your business a human face and and give off the perception that you are interested in hearing your customers feedback. In the weeks leading up to your redesign it is highly recommended that you review the way your business uses social media and make a real attempt to engage with your customers across various platforms.
Step 2: Study your current analytics to work out which parts are worth keeping and what needs changing.

Most websites have analytics installed but very few business know how to leverage the data that they provide to increase traffic and sales. If the only number you focus on when you look at your website's stats is the total number of hits then you need to change your approach.
When analyzing your websites data, focus on which pages are attracting the most hits and which ones are keeping visitors around for the longest. Then try and isolate what is making those pages more successful than others. Focus too on where your traffic is coming from and which of your marketing strategies is being the most successful. Don't be afraid to change things up and experiment to see what provides the best results. What you learn should ultimately influence your redesign.
Analytics metrics to look for:
High bounce rate
Low time on page
High exit rate
Step 3: Plan out what you want, when you want it and how you plan on getting there.

When thinking about your new design, a really good exercise is to list what you like about other websites and then consider how you might integrate their strengths into your own website. Often while scrolling through other websites you will start to get a feel for what your site does well, and what it does poorly. Pay close attention to how other websites approach design, functionality and user engagement and then use what you learn to make your new design as good as it possibly can be.
Before you can begin, you have to work out what is it exactly, that you want your website to do? What do you want your website to achieve? Your goals should be specific and realistic. Make your goals too vague and you won't know what you're doing, make them to lofty and you will just set yourself up for failure.
The key question you need to ask yourself is what is my website for?
Is it to build brand awareness?
Is a means to communicate with your customers?
Is it to act as a sales funnel?
Every website has a slightly different purpose so you need to figure out what your website's purpose is. For example if you decided your websites purpose was to increase customer engagement you might say one way it could do that would be by having social media apps integrated into the website itself.
Setting time limits on when you want different aspects of your design completed is also really important. At the start of the process you should map out a timetable which sets out what needs to be done and by when. The timetable should also include who is accountable for what parts of the build. The deadlines should be optimistic but not unreasonable.
Put your redesign plan into action using the new BoldGrid.
Once you have completed the above three steps, the only thing left to do is to put your plan into action. One of the best ways to do just that is to use the new BoldGrid WordPress Website Builder. BoldGrid uses a drag-and-drop editing system making it perfect for beginners and those who don't want to work with code. BoldGrid also comes with free premium themes which will allow you to build a high quality, custom site in minutes. It comes fully supported and makes full use of the WordPress content management system meaning that anyone who has used WordPress before won't face any sort of learning curve. So if you do plan on redesigning your website we highly recommend you use BoldGrid, you won't be disappointed.